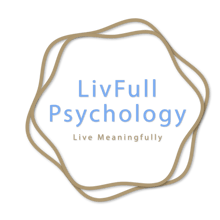 How do I access your services?
You can send me a message using the contact form Here.
In your message, it would be helpful to provide a brief summary of what you're looking for - your needs, symptoms, or concerns.
I have sent you a message - what now?
I will typically reply to you within 24 hours unless you receive an automated reply specifying otherwise. The reply may include further clarification and offering you an appointment.
I offer a free brief 15-minute introduction session, where we can get to know each other a little and briefly talk about your goals, and clarify any additional queries you may have.
If you are happy to proceed, I will send you some paperwork to complete, such as a consent form and mood questionnaires, and we will arrange a first intake appointment via Google Meet.
At present, all appointments are online via Google Meet.
I have made an appointment - what can I expect?
Psychotherapy can vary depending on the background of the psychologist/therapist and your specific needs, symptoms, concerns or goals.
LivFull psychologists/therapists use many different methods to address those problems. Psychotherapy relies on a collaborative relationship and requires a very active effort and commitment on your part. These are also the key ingredients for a successful outcome.
The first 2 – 4 sessions typically involve an evaluation of the client's needs. By the end of the evaluation, the psychologist/therapist will be able to offer you some first impressions of their understanding of your problem, what treatment methods may be used, therapeutic objectives, and suggest a treatment plan.
Should you then proceed and engage in therapy, you will be offered a regular slot to help you plan around your session. You will also have the opportunity to agree upon the frequency of your sessions and/or length of your therapy - these factors tend to depend on your needs, availability and resources, including time. It may be possible to change or reduce the frequency of the sessions as you begin to make progress. This will be agreed upon during the course of your treatment.
Psychotherapy can have benefits and risks. Psychotherapy often involves discussing unpleasant aspects of one's life, which may result in uncomfortable feelings like sadness, guilt, anger, frustration, loneliness, and helplessness. Although the psychologist/therapist will ask you a range of questions relating to such unpleasant aspects, you do not have to talk about something, or share anything, that you do not want or feel ready to.
You can expect a transparent, empathic, curious and non-judgemental therapeutic space. When a trusting relationship is established, psychotherapy often leads to better well-being in different areas of life, though there are no guarantees as to what you will experience.
Fees & Payment
You can find our fees Here.
Payment is processed through PayPal
As all appointments are online, fees will need to be paid in advance before the appointment. The appointment will not proceed if payment has not been made.
As LivFull Psychology is based in Japan, the primary currency is the Japanese Yen.
If you are paying with a non-Japanese currency, you will need to register an account with PayPal. Please follow this guide to register an account - Open PayPal Account.
If you encounter any difficulties with processing your payment, please review the troubleshooting information Here.
How long do appointments last?
For individual psychotherapy and PBMT, an appointment lasts for 50 minutes.
For Guided Self-Help, an appointment lasts for 25 minutes.
What is the cancellation policy?
Since the scheduling of an appointment involves the reservation of time specifically for you, a minimum of 24 hours (1 day) notice is required for rescheduling or cancelling an appointment.
Unless a different agreement is reached, the full fee will be charged for sessions missed without such notification.
In the event of a scheduled or unscheduled cancellation as a result of the psychologist's/therapist's absence, these will not be charged.
How can I leave feedback?
LivFull Psychology is always keen to improve services to our clients, and therefore promotes and encourages a feedback system.
At the end of the therapy, you will be sent a brief Google Form Questionnaire about your experiences.
Should you want to provide feedback before this, you can email Dr Sahar directly at karan@livfullpsychology.com.
Frequency Asked Questions